History
A solid reputation, built on more than 40 years' experience in the Fort McMurray
oil sands
Formerly Poplar Beaver General Contracting, Creekline is a second-generation, family-owned and operated oil sands contractor with a 40-year history. We were founded by Gilbert McDonald, the legendary heavy-equipment operator from Fort McKay who went from trapline to dozer cab in 1963 for the region's first producer, Great Canadian Oil Sands. In 2013, Gilbert's daughter Angela (a member of the Mikisew Cree First Nation) and son-in-law Derek — entrepreneurs with more than two decades of management experience — joined to continue the evolving legacy. Built on integrity from the ground up, Creekline has the equipment, the operators and the workforce to handle any project, from clearing to reclamation and the site services in between.
You're on
safe ground
Our safety training is rigorous and ongoing, ensuring we maintain one of the highest safety records in the industry. Creekline is SECOR-certified and registered with ISN, CQ Network and Avetta.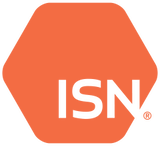 Grounded
on integrity
Integrity: the word in Cree is kwayaskwâtisiwin. What we promise, we deliver. Always. We've earned a reputation for working hard to complete projects safely, on budget and on time. Our word is like the ground we work on: rock solid.
A new look,
an evolving story
Formerly Poplar Beaver General Contracting, Creekline kicked off 2021 with a new and improved brand that represents our rich history in the oil sands, our expanded service offerings and our uncompromised promise of executing every project with integrity. The name was inspired by the company's founding name, Poplar Beaver Creek, and the history of founder Gilbert MacDonald, who greatly enjoyed spending time as a child on his father's trapline at Poplar Creek, near Fort McKay. We're eager to create a new chapter in the company's legacy.